If you're getting ready to list your East Boca Raton home for sale, or just want to give it a fresh look, professional staging is a great option. In fact, home staging is a proven way to increase your home's value and marketability.


From choosing the right furniture and fixtures to adding finishing touches like plush rugs and elegant artwork, we'll outline everything you need to know to take your home décor to the next level and make sure your home makes a great impression on potential buyers. So whether you're planning a complete makeover or simply looking for ways to add a little luxury to your space, be sure to read on for our expert tips.
Deep clean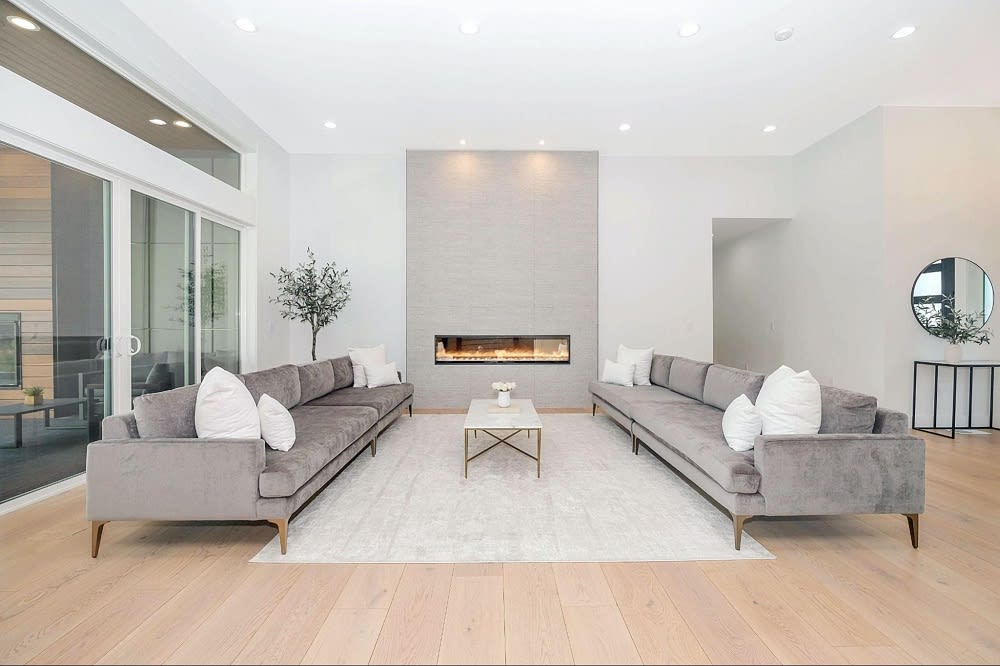 Before you begin the process of decorating your home, it is important to take some time to deep clean your space. This will not only help to ensure that your home is free of dust and dirt, but it will also give you a blank slate to work with. You may be surprised by how much more spacious and open your home feels after a thorough cleaning. In addition, deep cleaning can also help to improve indoor air quality and reduce the risk of allergies. If you are unsure of how to get started, there are many professional cleaning services that can help. However, even just taking the time to clean each room from top to bottom can make a world of difference.
Declutter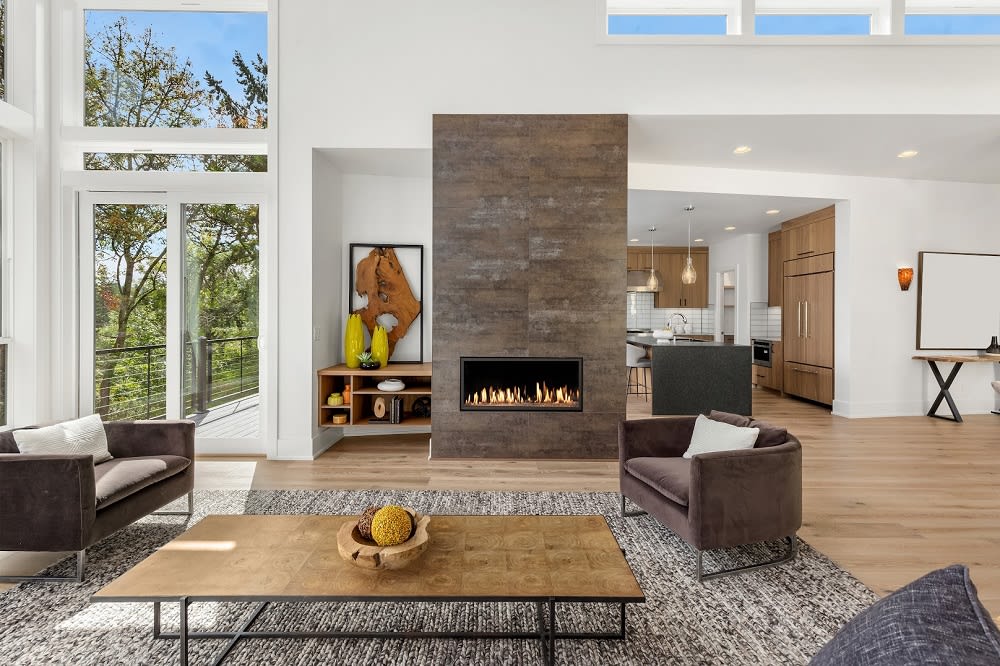 A cluttered home can appear smaller and less inviting, which is the last thing you want when trying to elevate your home. It can be difficult to declutter, but it's important to take the time to do it right. The first step is to get rid of anything you don't need or use. Next, organize what's left so that it's easy to find and use. Finally, make sure everything has its own place so that it doesn't end up back in the clutter. Taking these steps will help make your home more appealing to potential buyers.
Optimize furniture placement
As any interior designer knows, furniture placement can make a big difference in the look and feel of a room. Carefully placed furniture can create the illusion of more space, while strategically placed accents can add a touch of elegance or drama. In a large room, placing furniture around the perimeter can help to define the space and make it feel more intimate. In a small room, using floating shelves or clear acrylic furniture can give the illusion of more space. And in any room, choosing furniture that compliments the color scheme and style of the room will help to create a cohesive look.
Invest in artwork and accessories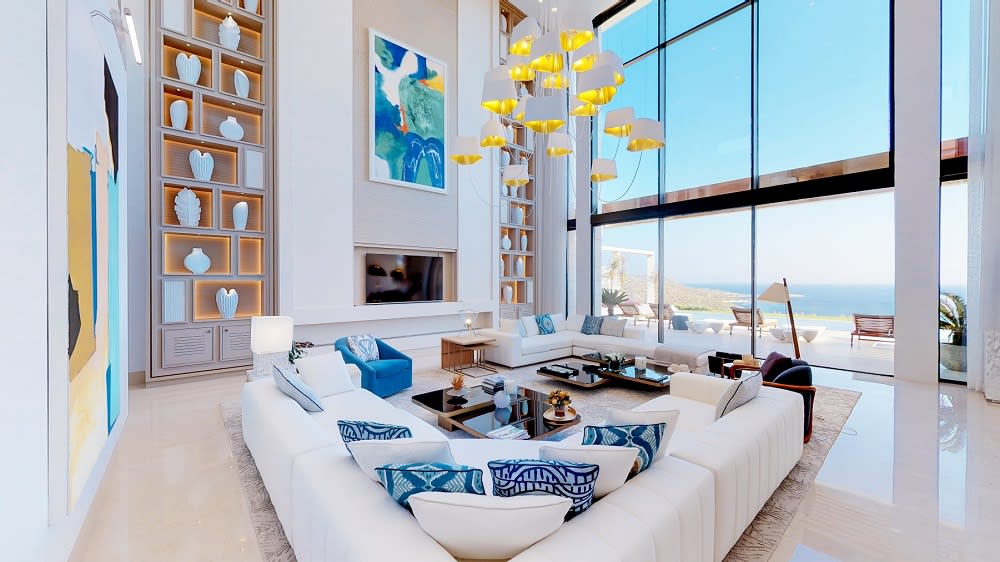 When it comes to elevating your home's décor, it is important to invest in quality artwork and accessories. These are pieces that will not only add a touch of luxury and sophistication to your space, but will also be pieces that you can enjoy for many years to come. High-end art and accessories are an investment that will pay off in both the short and long run.
Bring nature in
When it comes to decorating your home, plants and flowers are always a welcome addition. Not only do they add a splash of color and an inviting fragrance, but they can also help to purify the air and lift your mood. Whether you choose to display fresh-cut blooms in a vase or pot vibrant succulents on your windowsill, a few well-placed plants can go a long way in elevating your space. And if you're looking for something truly special, why not invest in a living piece of art? Living walls are becoming increasingly popular, and for good reason — they add texture, interest, and a sense of life to any room.
Use mirrors to expand your space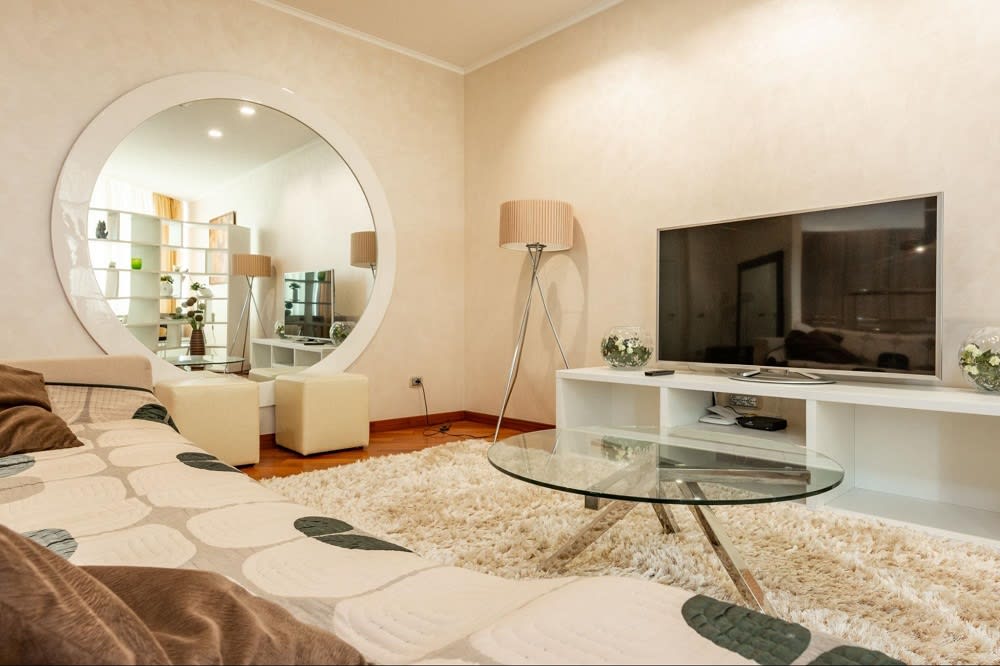 A mirror can elevate any room in your home, adding a touch of luxury and sophistication. Mirrors reflect light, making the space appear brighter and more open. They can also be used to create the illusion of more space. For example, placing a mirror opposite a window will help to brighten the room and make it feel more spacious. In addition, mirrors can be used to accentuate your décor. For instance, a gilded frame can add a touch of elegance to your living room, while a beveled edge will add interest to your bathroom. Whether you're looking to brighten a space or add a touch of glamor, using mirrors is an easy way to elevate your home décor.
Ensure your space is well lit
Good lighting is one of the most important elements of stylish home design. The right mix of task lighting, accent lighting, and ambient lighting can make a space feel both welcoming and luxurious. Task lighting is essential for activities like cooking and reading, while accent lighting can highlight artworks or architectural features. Ambient lighting sets the overall tone of a space and can be used to create a cozy atmosphere or a bright and airy feel. No matter what style you're going for, good lighting is essential for elevating your home's design. Luckily, there are plenty of ways to incorporate stylish light fixtures into your space. Whether you opt for sconces, chandeliers, or floor lamps, adding some extra light will give your home the boost it needs.


Now that you've read our tips on decorating your home to make it feel luxurious, we hope you'll put some of our advice into practice. And, when you're ready to take your Boca East estates to the next level, The CBG Luxury Team realtors will be here to help. We specialize in high-end homes and know exactly how to make your property stand out from the rest. Contact us today to learn more about East Boca Raton homes for sale.